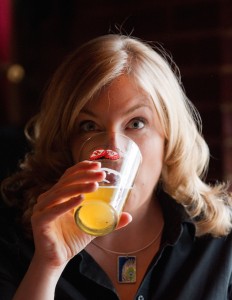 So this is how I got here:
Summer 1985 (age 7): Like most people in the Western World, my tender young ears fell prey to Phil Collins' No Jacket Required and I haven't stopped playing it since. I didn't know what gated drums were then, but I hearted it!
Fall 1985 (age 8): As a well-played ploy to keep me and my little sister occupied during the weekends, each Friday my mom would take us to the local video store and let us pick out one tape each. I spotted a VHS cassette of the Genesis Mama Tour featuring my beloved Phil Collins and for many weeks thereafter both mom and sister regretted this exercise. At this point I thought Genesis was Phil Collins' band and I wanted nothing more in life than to wear suspenders and be a drummer.
Early Summer 1986 (age 8): The song "Invisible Touch" hit the airwaves and did not let go — I remember sitting in the driveway (best reception) waiting for the song to come on the radio (Eagle 106.1) so I could tape it on my little cassette recorder. I think it only took one weekend to fill a tape. At this time I thought the song was called "Busy Ball Touch" by Phil Collins.
Late Summer 1986: My 9th birthday present from my parents was this album called Invisible Touch by a band called Genesis. I was very upset because I wanted a proper copy of that new Phil Collins song I kept recording in the driveway.
Fall 1986 (age 9): Bought the OTHER Genesis album, their 1983 self-titled release, Genesis. (Listen to our podcast on that album for my take on the "Black & White Song"). I honestly thought that Genesis and Invisible Touch were their only 2 albums. (Give me a break, I was 9 years old – I played with Barbie dolls and I'd just learned how to ride a bike!)
Spring 1987 (age 9): I asked my mom if I could play the drums. She said, "No. You only want to play drums because you like Phil Collins and you won't like Phil Collins when you are older."
Summer 1987 (age 10): Bought Peter Gabriel's So with my allowance money while on a family vacation in South Carolina. Had no idea who Peter Gabriel was or that there was any connection to Genesis. All I cared about was hearing "Big Time" and "That Voice Again" as many times as possible in 1 day.
1988 – 1991 (ages 10 – 14): My ears were caught up in Pop, R&B and Hip Hop. But I still inhaled Collins' But Seriously and thoroughly enjoyed Genesis' 2 albums.
1992 (age 15): I learned Genesis released a 3rd album called We Can't Dance. I liked it at the time but gave it a lukewarm reception … I was still a Boyz II Men girl.
1993 (age 16): I met this awesome guy named Todd who, after I said liked all 3 of Genesis' albums, couldn't throw a copy of the "Genesis: A History" documentary at me fast enough.
And after staying up all night to watch it multiple times in a row, and cleaning up the mess from my HEAD EXPLODING, I started to collect everything Genesis related I could get my sweaty teenage hands on. And thus I became as becoming to the high school boys as a rancid patch of hogweed.
So then the years got on and I got older nerd with all the albums, the bootlegs, the documentaries, the books, the singles, the posters, the countless The Musical Box gigs and 6 shows of the 2007 Turn it On Again Tour … and through all this, I met so many wonderful other fans, many of whom are dear friends. Except for those tossers on Tabletop Genesis. They don't like "Seven Stones" enough and "Me and Sarah Jane" too much.
Find out more about Stacy here:
– Twitter and Instagram: @ladystabson